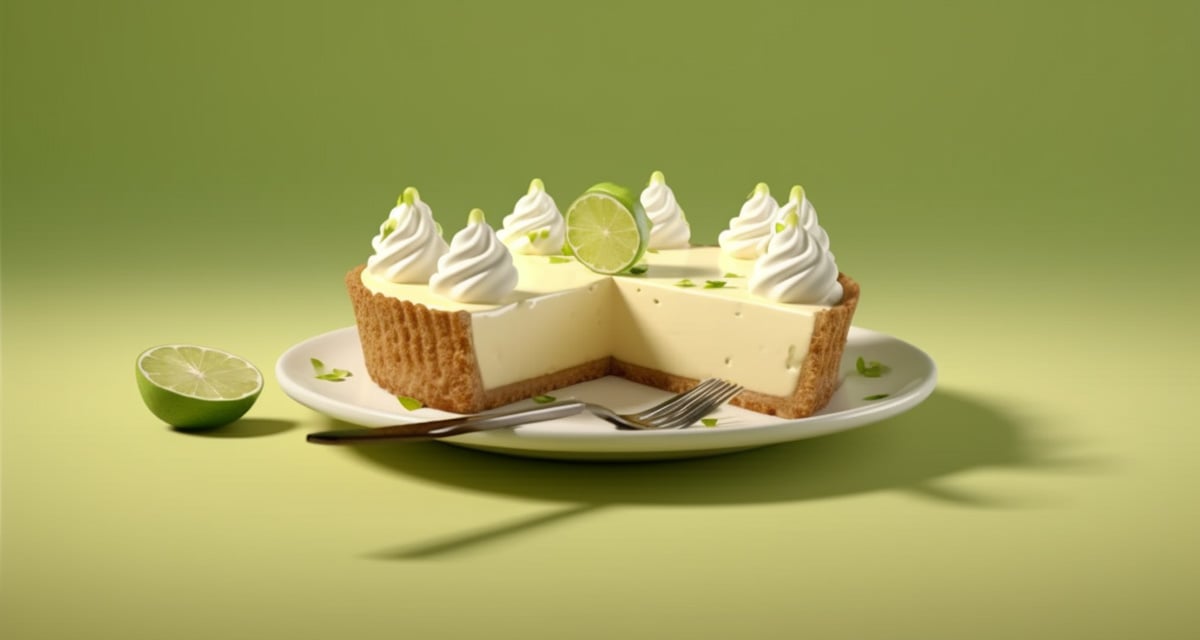 As budgeting season approaches, it's time to begin thinking about how marketing will contribute to next year's operating plan, to assess what worked this year and figure out what you'll need to do differently next year.
Depending on company size, the budgeting process typically begins in the fall, often in October and November, in order to present to the Board of Directors for approval by the end of the year. While a small startup might wait until December, larger tech companies might begin the process as early as September to allow time for revisions to the plan if the Board has different priorities.
Follow our six step guide to building a better B2B marketing budget to help you consider all aspects of planning and implementing a budget that supports your core marketing investments and company growth objectives:
---
1. Plan Ahead to Get in Front of the Budget Process
---
Review Last Year's Budget
The first place to start is by reviewing last year's budget. It's good practice to establish a baseline of what marketing investments have already been made – if any. But resist the temptation to simply adjust previous line items up or down. Last year's budget probably won't be sufficient, if you're preparing to launch new products, build brand awareness or expand distribution channels.
---
Take a "Top Down" Approach
Next, you'll want to see what your budget might look like in relation to the size of your company. The most common "top down" formula for creating a marketing budget is percentage of revenue. While established tech companies in mature markets typically spend 5-10% or less on marketing, according to IDC, smaller, fast-growing companies might budget 10-20% of revenue or more, depending on industry, competition, amount of capital raised and how aggressive their growth plans are.
---
Build a Business Case from the "Bottom Up"
You'll also need to build a "bottom up" business case to support your marketing plan and budget allocations. Whether the financial operating plan calls for 30% or 300% growth, you'll need to demonstrate how each marketing investment translates into more leads and pipeline opportunities, based on incremental revenue targets, average deal size and lead-to-close rates.
---
Prepare Best & Worst-Case Scenarios
But it's not enough to put together one set of numbers. Few early-stage tech companies hit their revenue targets or budget estimates, so you'll want to set expectations carefully for your management team by planning for a variety of outcomes. Just like Goldilocks came across things that were "too big, too small and just right," be prepared to create "best case," "worst case," and "expected" budget scenarios so you're ready to take action if – and most likely when – your plans change.
---
Show Your Work
Without demonstrating how your budget is built to support your company's growth objectives under a variety of scenarios, your core marketing investments could be seen as unnecessary expenses when it comes time for budget review and approval. So be prepared to put in the legwork behind your calculations, test how your assumptions affect your anticipated outcome and compare which variables need to be adjusted up or down to get to something conservative and reasonable. Better to under sell and over deliver than over sell and under deliver, any day of the week, but especially while budgeting.
---
"The first step in budgeting is to review the key business metrics and lock them down based on what is realistic for the next year. Be very realistic. A good budget is a conservative budget."
Fred Wilson, Managing Partner, Union Square Ventures; Blogger, AVC
---
While some budgets are handed down by the CFO with little input, the best way to build support for your marketing plan is to compile a comprehensive set of numbers that look at the budget from all sides.
---
2. Prioritize Marketing Objectives Based on Internal Stakeholder Needs
Now that you know what to expect in the planning process, what should you do to get started? Building internal stakeholder support for your marketing efforts is essential if you are to succeed. So begin by making sure you have a clear understanding of your company's expectations.
---
Set Yourself Up for Success
Your marketing budget isn't put together in a vacuum. Make it your mission to confirm your company's top goals and objectives, understand your customer's wants and needs and identify your competitor's strengths and weaknesses. Reach out to your fellow executives as early as possible to gain the critical input needed to inform your plan and shape your marketing strategy.
---
Involve your Sales Team
If sales is your department's biggest customer, then it's important to involve your sales team in your marketing planning efforts. Before knowing how marketing can best help sales, you need to have an understanding of their biggest challenges, whether that's a compelling value proposition, attracting and educating prospects or generating enough qualified leads to support this year's revenue plan.
---
Work with Product Development
The product roadmap drives a number of marketing milestones throughout the year, so you'll want to work closely with your product development and engineering teams to know when new versions, features and upgrades are scheduled for release. Not only does this impact product launch budgets and timing, but how you'll successfully position and differentiate your products from the competition.
---
Confirm C-Level Expectations
Make an effort to learn what key performance indicators matter most to your CEO and CFO, whether it's lead volume, customer acquisition costs or marketing's contribution to pipeline and revenue. Without transparency in the metrics used to evaluate your performance, it will be difficult, if not impossible, to build credibility with the Board and demonstrate your department's effectiveness.
---
Pick your Top Marketing Priorities
With these conversations out of the way, you'll know which sales, marketing and product challenges you need to budget for first. Whether you need to improve customer perceptions by re-branding, expand into new markets with a product launch or increase pipeline opportunities with demand generation campaigns, you'll be able to build the foundation for your overall marketing strategy.
---
"Because the purpose of business is to create a customer, the business enterprise has two — and only two — basic functions: marketing and innovation. Marketing and innovation produce results; all the rest are costs."
Peter Drucker, Management Consultant, Author, Educator
---
Your marketing plan determines the cost of your marketing budget. Until you know what your company expects of your department, you can't figure out how much you need to budget for investment.
---
3. Estimate Costs for All Spending Priorities
Now that your goals and objectives are clear and your sales and marketing priorities are in place, it's time to figure out how much it's going to cost to fund your strategic marketing plan. Get cost estimates now, so you're not caught off guard later by last-minute budget surprises.
---
Look up Salary Ranges for Extra Headcount
As the CMO or VP of Marketing, building out your internal marketing department will be one of your key decisions. Beyond the typical marketing manager or event coordinator, many tech companies are budgeting for salaries to hire in-house specialists, particularly with skillsets in digital marketing, content creation and demand generation, as well as marketing automation, analytics and operations.
---
Meet with Potential Agencies and Vendors
Not all revenue plans support heavy internal hiring, so outsourcing may be part of the equation. It takes time to meet with several marketing firms, PR agencies, web developers, SEO/SEM experts and designers, so start the process early. Choose the most qualified firms and gather detailed estimates, projected advertising budgets, campaign costs and monthly retainer fees, well before your preliminary budget is due.
---
Negotiate Annual Software License Fees
Modern marketing departments run a variety of software, from affordable monthly subscriptions, such as e-mail marketing (MailChimp), webinars (Zoom) and video hosting (Wistia), to costly annual licenses for CRM (SalesForce.com, Microsoft Dynamics) and marketing automation (HubSpot, Marketo, Pardot), so negotiate firmly for end-of-quarter or end-of-year pricing.
---
Research Ad Rates and Syndication Options
Request media kits and online ad rate sheets from key industry publications with web properties, so you know what it might cost to generate demand from the right community of prospective buyers. Content syndication partners (TechTarget, eMedia, Spiceworks) can also promote your offers to their networks based on specific lead qualification criteria, cost per lead and target lead quantity.
---
Estimate Travel and Trade Show Costs
Although trade show spending has declined in recent years, event budgets have begun to bounce back, with sales usually requiring marketing support at a few key industry events each year. However, those costs can kill your budget if you're not prepared. From exhibit space, booth design, setup and labor to premiums, printing, sponsorships and shipping, as well as travel, hotel rooms and hospitality suites, its important to have a contingency plan to prepare for unexpected costs.
---
"The best marketing metrics look at the total cost of marketing, including program spend, team salaries, and overhead, and relate that cost to the results you care about — revenue and customer acquisition."
Mike Volpe, Former Chief Marketing Officer, Hubspot
---
Now that you've taken the time to pull together cost estimates for all of the marketing programs you'd like to consider funding, it will be far easier to evaluate the activities that will make the final cut.
---
4. Allocate Investments Across the Entire Marketing Mix
With all of your cost estimates spread out in front of you, it's time to begin slicing up the marketing pie. But with so many new channels to choose from, where should those dollars go? With budgets stretched across a fragmented landscape of options, tech companies need to make sure their biggest bets pay off.
---
Plan to Focus either on Efficiency or Growth
More than half of marketers reported inflationary pressures caused a decrease in spending, according to The CMO Survey by Deloitte, with marketing budgets decreasing from 10.4% growth to 2.9% growth over the last 12 months. Marketing budgets averaged 9.1% of company revenue across all industries, according to Gartner, with budget allocations split relatively evenly across paid media (26%), marketing technology (25%), labor (25%) and agencies (23%).
---
Make Some Room for New Investments
When making initial budget allocations, keep the 70/20/10 rule in mind for new marketing spend. Under this investment scenario, 70% of your budget is earmarked for "tried and true" programs, another 20% is set aside for a few "safe bets" and 10% is reserved for riskier "experiments." The key is to balance traditional spending with new opportunities that could deliver a strong upside.
---
Balance your Digital Marketing Spend
Technology marketers are expected to spend 36% of their budget on advertising, according to IDC's CMO Advisory Service. Within digital, CMOs intended to increase investment in social ads (53%), video ads (51%) and display ads (46%), followed by SEO (46%) and e-mail (41%). Of marketers who cut spending, search ads was the most common budget reduction (26%).
---
Prioritize your Content Marketing Efforts
The majority of marketers dedicate 50% or less of their overall budget to content marketing, according to the Content Marketing Institute. In-Person events (48%), virtual events (47%) and research reports (46%) produced the best results, followed by e-books and white papers (43%), short articles (39%), case studies (36%) and videos (36%), with lead generation the top objective.
---
Preserve Traditional Marketing Budget
Despite the focus on digital and content marketing, in-person trade shows, industry conferences and local events still represent 23% of B2B tech marketing budgets, according to IDC. Lastly, don't forget to preserve budget for branding, public relations, analyst relations, marketing support and sales collateral with the remaining 10-15% of your overall budget.
---
"Marketing execs should oversee the marketing mix like a Wall Street hedge fund manager. Treat marketing programs like a collection of investments where the overall portfolio pays off despite market twists and turns."
Laura Ramos, VP & Principal Analyst, Forrester Research
---
Budget allocations are an exercise in tradeoffs, so its important to evaluate the potential impact of different tactics to build a portfolio of marketing assets that supports your overall growth strategy.
---
5. Present a Business Case for Marketing Budget Approval
Now that your allocations have been made, the tough part finally begins: getting final budget approval. But it doesn't have to be an overly stressful process full of push back from your CEO and CFO, as long as you can justify how your marketing plan and budget priorities will impact revenue goals for the year.
---
Assess the Current State of Marketing
One of the first steps in preparing your budget presentation is to take stock of where this year's marketing efforts have been successful and where they have not performed as expected. Put together an assessment of marketing's biggest wins for the year, along with its losses. Being candid about your current challenges establishes a baseline to justify new spending priorities.
---
Show How your Plan will Support Sales
Your marketing plan and supporting budget should be built around the same assumptions used to form the basis of the sales plan. Using those underlying numbers for average deal size, length of sales cycle and conversion rates throughout the pipeline, you should be able to make calculations for how each major marketing budget initiative supports both company and sales objectives.
---
Make Calculations for Each Major Initiative
For example, if marketing is responsible for sourcing $1 million in new revenue and average deal size is $10,000, sales will need to close 100 deals. If sales closes 25% of all Sales Qualified Leads (SQLs), sales will need 400 SQL's. If 25% of Marketing Qualified Leads (MQLs) become SQLs, marketing will need to generate 1,600 MQLs. And if 25% of all leads become MQLs, marketing will need to generate 6,400 leads. Assuming a $50 average cost per lead, marketing will need to invest $320,000 for a 212.5% ROI.
---
Demonstrate Marketing ROI Where Possible
While these calculations are easier to make for demand generation activities than they are for more long-term initiatives like brand development and public relations, it's still important to frame the budget discussion around your CEO and CFO's preferred key performance indicators, whether that's overall sales growth, cost reduction or marketing's return on investment.
---
Prepare Final Revisions for Budget Approval
Most likely you will be asked to revise or reduce your initial budget to meet management requests. Do your homework ahead of time so you understand what kind of impact a 10-20% reduction would have on your budget. It's much better to have a fallback plan in place so you know what tradeoffs you would prefer to make to wrap up budget discussions and finalize your spending plan.
---
"At most companies, any significant investment must be supported by a business case that shows it will deliver a 'hurdle rate,' or minimum rate of return. If you can make that case, the CFO generally approves it."
Jon Miller, Former Chief Marketing Officer, Marketo
---
Now that your marketing budget has been approved, it's time to begin executing your strategy and delivering on the plan. But that doesn't mean your spreadsheet work is done. In fact, it has only just begun.
---
6. Optimize Spending on a Monthly and Quarterly Basis
Just because your marketing plan has been approved, it doesn't mean your budget is ever truly "final." It's always in a state of flux, based on whether revenue is coming in as projected. So be sure to evaluate results each month, revisit the numbers each quarter and make adjustments where needed.
---
Calculate Metrics Each Month
You'll want to keep a close eye on your metrics every month, from cost per lead and conversion rates to qualified leads and closing ratios. Avoid over-indulging in vanity metrics like page views, visitors, ad impressions and social media followers that make you feel good, but don't provide true insight. Instead, focus on actionable analytics that tie your strategic marketing investments to pipeline, revenue and profit.
---
Evaluate Results Each Quarter
Without consistently monitoring your metrics, you'll have no way of knowing what activities are contributing to the bottom line. Revisit your numbers on a weekly, monthly or quarterly basis to see what campaigns are working, eliminate those that are underperforming and re-prioritize your budget accordingly. Don't be afraid to turn the dials up or down on spending to continuously optimize performance.
---
Deliver Reliable Forecasts
It's important to have visibility into where your budget is producing the most qualified leads, along with where your dollars are needed to support the sales cycle. Being able to demonstrate reliable forecasts, accurate spending and measurable results will earn ongoing trust with your executive team and ultimately influence your ability to protect your marketing budget.
---
Defend your Precious Budget
Just because your original budget was approved, doesn't mean you won't get pushback after a difficult fiscal quarter. Be prepared to constantly remind your colleagues of the value of marketing by highlighting ongoing successes. It's essential for you to know what programs aren't working, so you can trim the fat, scale back spending and refocus your budget on programs that deliver.
---
Remain Flexible and Adapt Quickly
Be prepared for change. Nothing goes as planned. Make quarterly commitments where possible, so you can ramp up your budget if it's paying off or wind it down if it's not. Despite all your hard work and assumptions, your Q3 budget will never look the same as it did in Q1. So keep it flexible, fluid and easy to adjust if you need to suddenly shift spending from one program to another.
---
"No plan of battle ever survives first contact with the enemy."
Helmuth von Moltke, Chief of Staff, Prussian Army
---
"No business plan survives first contact with customers."
Steve Blank, Serial Entrepreneur; Associate Professor of Entrepreneurship, Stanford University
---
Keep track of your budget the way you keep track of small children. Always know where it is at all times — where it's been, where it's going and what it's doing — or you'll never know when it just might run out.
---